"Man is spirit. But what is spirit? Spirit is the self. But what is the self? The self is a relation which relates itself to itself... Man is a synthesis of the infinite and the finite, of the temporal and the eternal, of possibility and necessity, in short, it is a synthesis. A synthesis is a relation between two factors. So regarded, man is not yet a self."
-Soren Kierkegaard, 'The Sickness Unto Death'
HELP

help

Society has always been seen in its buildings and constructions. Inevitably, we are situated within these spaces which compose all of our lives but which also divide and confine us to our own interiors. Utilizing the introspection inherent to self-portraiture, I navigate these structures in order to map the psychology of space we all share and partake in. By framing the self within architecture, I ultimately explore how individuals begin to define themself throughout surrounding social structures. In the end, we choose only pathways established before us but, among concrete passages, art is also able to, subversively, manifest the soul.
HELP
"When I go toward the door of the lecture hall, I am already there, and I could not go to it at all if I were not such that I am there. I am never here only, as this encapsulated body, rather, I am there, that is, I already prevade the space of the room, and only thus can I go through it."
-Martin Heidegger, 'Building, Dwelling, Thinking'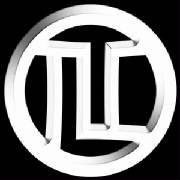 Thomas Cummins art philosophy